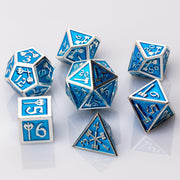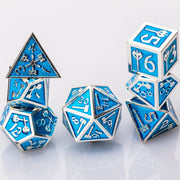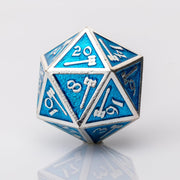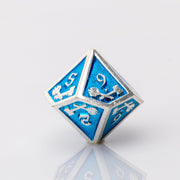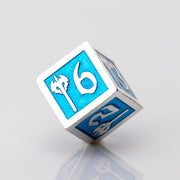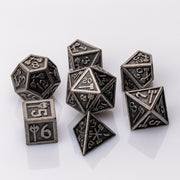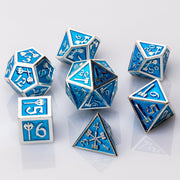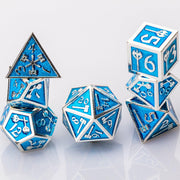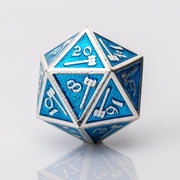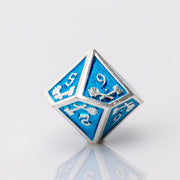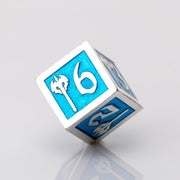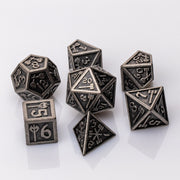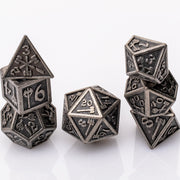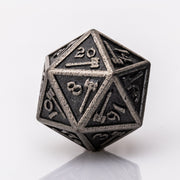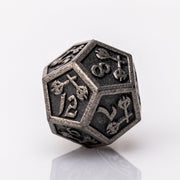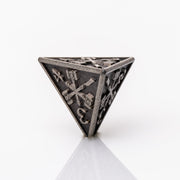 Weapon Rack | Metal DND Dice Set
Weapon Rack was forged specifically for the fighter, the brawler, the warrior who names their axe... and sword... and hammer. This metal DND dice set comes in two options: a silvery sheen to the metal with a crisp, light blue paint on the lower surfaces or with a nude, dull metal finish and dark staining. Each face is complete with an array of weaponry. These dice mean business.
Our Promise
We manufacture each RPG dice set to match the quality you expect and deserve. As with everything we sell, these RPG dice sets are limited edition runs exclusive to Libris Arcana. And as with everything we sell, we stand by our dice sets. If you're not satisfied, 100% money back guaranteed.